Couldn't load pickup availability
Overview

Rawr...we cute but brave




Two hands up with a feisty face!

BT21 Tigers are holding

squishy, soft, black jellies

Has wild patterns but

are cutely wagging their tails

Get ready to be charmed by the Tigers
More Details

[PRODUCT INFORMATION]

Product Size : 250*130*350(mm)

Product Weight : 270g

Material : Polyester




[CARE INSTRUCTION]

• This product cannot be washed.

• If the product is contaminated, it is recommended to wipe out that part only.

• Do not pull or tear the product with excessive force.

• Keep it away from the fire.

• Due to the characteristics of the sewing product, the shape of the face may be slightly different and some finishing conditions may not be neat.

These are not defects, so it is not a reason for exchange or refund.

• We are not responsible for breakdown or damage caused by careless handling.




[SHIPPING NOTICE]

• This product is shipped from South Korea. It is difficult to cancel the order after the fulfillment is complete.

• The order may be canceled or delayed due to an issue of the courier.

• The orders with the PO Box, APO/AFO addresses may be canceled due to the system of the carrier.

• The orders with the addresses written by native languages are not available on the system of the carrier.

• If a customer's order contains 8-hours products, all products will be shipped on the schedule of the products of 8 Hours.




[SHIPPING REGIONS]

LINE FRIENDS COLLECTION delivers to the following 26 territories.

•Asia : China Mainland, Indonesia, Israel, Japan, Jordan, Kingdom of Saudi Arabia, Malaysia, Mainland Hong Kong, Philippines, Qatar, Republic of India, Republic of Türkiye, Singapore, State of Kuwait, Taiwan, Thailand, United Arab Emirates, Vietnam

• North America : Canada, United States of America, Mexico, Puerto Rico

• South America : Argentina, Brazil, Chile

• Oceania : Australia

*Available delivery countries may vary depending on the shipping company (EMS, DHL, SF).




[SHIPPING POLICY]

• The shipping cost will be automatically set at the price you pay with LINE FRIENDS.

• Customer will be responsible for any Customs fees, taxes and other expenses incurred.

• Please keep in mind if these charges assessed, it is responsibility of the package recipient.

• Depending on its shipped out date, each of your different orders may be packed in one package.

• If you purchased many products, the arrival date of your order may vary due to separately packed in several packages.

[ORDER POLICY]

• A purchase order made by a minor may be cancelled by the same minor or his/her guardian if his/her guardian has not consented to such purchase.
BT21 TATA
STANDING DOLL TIGER EDITION
Rawr...we cute but brave

Two hands up with a feisty face!
BT21 Tigers are holding
squishy, soft, black jellies
Has wild patterns but
are cutely wagging their tails
Get ready to be charmed by the Tigers

Review
Customer Reviews
Write a Review
Ask a Question
2023/03/01
Daphne M.

United States
SO CUTE
I bought this along with the Cooky version & I have no regrets! They don't stand the way I thought they would, but that's not what I wanted them for, so I have no problem with it. I love Tiger Tata so much and it's definitely one of my favorites!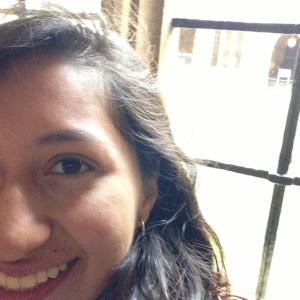 BM
2023/02/18
Brenda M.

Mexico
Such a beautiful doll
It looks beautiful, such a good purchase, the vibrant colours are so nice and quite different from others. I'm so happy I was able to buy it!!!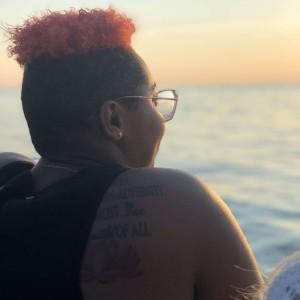 L
2023/02/04
Lexi

United States
Too Cute for Words
Omg I've been waiting this TATA ever since they dropped BT21 tigers. He is just so freaking cute!!! Shipping was super fast! I got him like 8 days which was amazing!! Packaging was nice to which was great because in MI we are have rain and snow so I was nervous his packaging would get ruined.
2023/02/02
adriana o.

United States
Tata
I have been waiting for my tata I just need the other ones. Fast shipping
2023/01/26
Tori

United States
So Cute
Tiger Tata is so cute. He is the perfect size.